If you need a local and experienced paving installer in Manchester, give our installers at Block Paving Manchester a call.
Our paving contractors have built their reputation upon providing uncompromising standards of excellence and customer service in every driveway paving and patio paving job we have undertaken.
As paving contractors, we pride ourselves in the quality of our block paving in Manchester. As a result we have earned the respect of our customers through being reliable and our meticulous attention to detail.
Our contractors service all of the region around Manchester, offering an affordable and quality proven service.
We use only the best paving materials on the market because we wish to ensure our customers get a first class driveway paving or patio paving installed at their home while ensuring it will endure for many years to come. We have built our reputation upon delivering first quality workmanship on each and every job we do in Manchester.
Paving Contractors Manchester
Block paving looks great on any patio area or garden area. It can be used with other products like gravel, natural stone, tarmac or resin bond. Make your block paving on your driveway stand out by creating contrasting borders with various styles available.
Add decorative and curved lines on lawns or gardens. Block paving pathways that wind round a garden or circle a seating area out the back of your home. Using our paving contractors, your imagination is the limit for a new driveway or patio. Block paving is the most common type of surface that customers ask for in Manchester
Not sure about using block paving? We provide other surfacing options such as tarmac laying services in Manchester and patio slab installations in Manchester.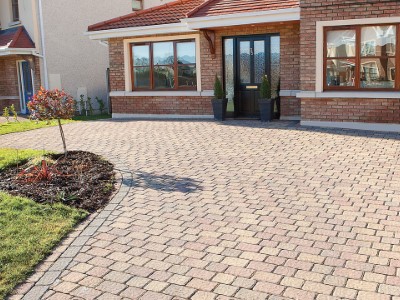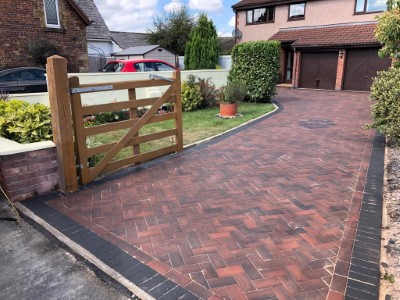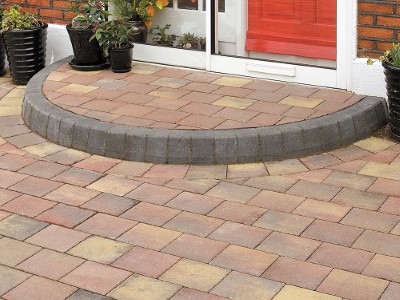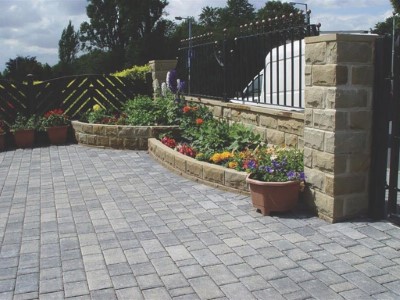 Laying Block Paving In Manchester
Here are some of the steps our paving contractors follow when installing block paving in Manchester:
Site Preparation
All our block paving in Manchester is laid on a firm, level and well drained base to ensure long term service and stability – getting the ground work right is essential.
Edge restraints (if required)
The next stage is to set up edge restraints around the area to be paved (these may include existing walls) using block kerbs or concrete edging. The kerbs or concrete edgings are bedded into 100mm of concrete, to the required level, with a 45 degree haunch up the side of at least half the block or kerb height. This is essential to prevent the block paving and the sand on which they are laid from moving.
Underground drainage, Aco drains or similar drainage including inspection chambers are installed at this stage if required.
Sub-base
Onto this, a layer of river washed sand (river washed sand is more free draining than normal sand and is less prone to being washed out) is applied, to the depth of 50mm, and then compacted with a plate compactor. A second layer of sand is then applied. This second layer of sand is leveled to the correct falls using string line levels.
Laying the Block Paving in Manchester

The laying of block paving should always begin from the bottom of any slope, preferably starting from a right angle or a straight edge. Working from several packs at a time is essential when using a mixed size product such as cobble styled paving blocks.
We place the blocks on top of the laying course, ensuring they are around 4-5mm above the desired finished level. Once all the block paving is laid, we use a mechanical block splitter or a Con-saw to cut the blocks required for the infill pieces or at the retaining edges. Once completed, we sweep the area and compact with two or three passes of the plate compactor.
Jointing of the block paving is preferably completed when the block paving is dry. We apply kiln dried sand to the block paved area, then brush into the joints using a soft brush, ensuring the joints are filled fully.
We use the plate compactor on the paved area again, to push the sand into the joints. Once this has been done, we check for any gaps in the jointing and fill where necessary, compacting again afterwards if needed. The sand in the joints may need to be topped up for the first few months after the job is completed.
Call Block Paving Manchester for help in designing and building a new driveway or patio with block paving in Manchester.
Call 0161 399 0152 For A Free Quote in Somerset