Block Paving Manchester are experts at laying tarmac driveways in Manchester. We use only piping hot and quality sourced tarmac to ensure every driveway laid by our tarmac contractors is done to approved industry standards.
Regardless if its tarmac driveways Manchester or simply a re-surface, we guarantee to give you a quality finish each and every time.
With red and black colour options available, multiple options on bordering styles, unique patterns installed like centre circles and aprons, get a deal now by calling our tarmac layers in Manchester.
Tarmac Contractors Manchester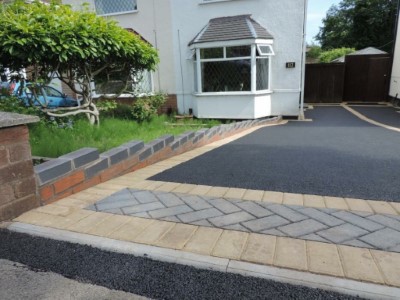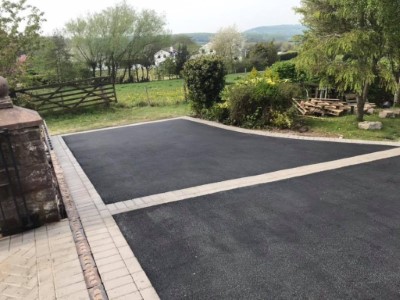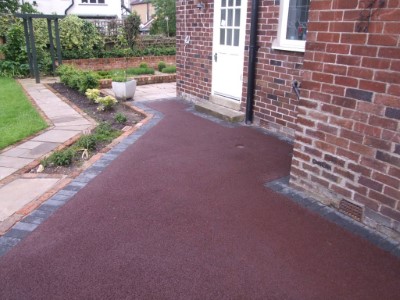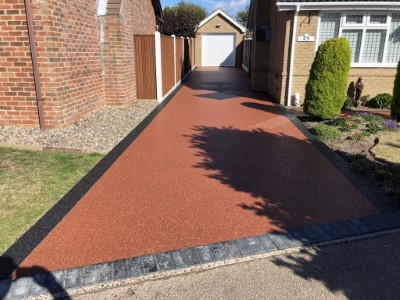 We use only our own team of skilled tarmac contractors, who are equipped with machinery to handle everything from small driveway installations to large open tennis courts and farm yards.
When our tarmac contractors lay tarmac, you are getting a skilled and qualified and experienced team that have been installing drives for over 30 years.
Other new driveway choices include laying driveway paving in Manchester and new cobblestone driveways.
We are highly recommended tarmac contractors in Manchester and have long term work references going back over 15 years throughout the Manchester region.
Tarmac Driveways

Re-Surfacing
Tar and Chip
Hot Laid Bitumen
Variety of Tarmac Colours
Tarmac Aprons
Asphalt Options
Tar and Chip
Tennis Courts
Tarmac can be installed in a variety of ways. On larger open area's, we prefer to use a barber green which allows us to deploy a smooth and even tarmac surface on large open areas. On smaller area's we will hand lay the tarmac and roller vibrate it in place.
Depending on the existing surface it can be laid directly on top of it, which means it becomes a significantly cheaper job or we can install a completely new tarmac driveway in Manchester by removing the entire existing surface and installing a new base.
These are some of the options that we can go through with you once we have visually inspected the existing area.
Get a free quote from tarmac contractors on a new tarmac driveway or asphalt driveway in Manchester. All work is fully guaranteed. Registered and insured to carry out all types of tarmac installations including topping courses, wearing courses and finishing courses. Call our team now to book your quote on 0161 399 0152.